I got a Macbook Air for $12 (600php).
Like a typical day, i was so busy creating a lot of contents, managing social media accounts until my samsung laptop started acting up.
I got used to it, like it suddenly stop working, won't turn on, or just restart.
But I panicked this time, I remember the last technician who fixed it told me, i need to get a new one.
And so I started browsing the Best Laptop and see MacBook in the list.
So i texted a dear friend, a hottie, witty, humble, funny, intelligent, gorgeous 🙄😂✌🏻 who's using a MacBook Pro to ask for a feedback @simonavlogs https://www.instagram.com/simonavlogs/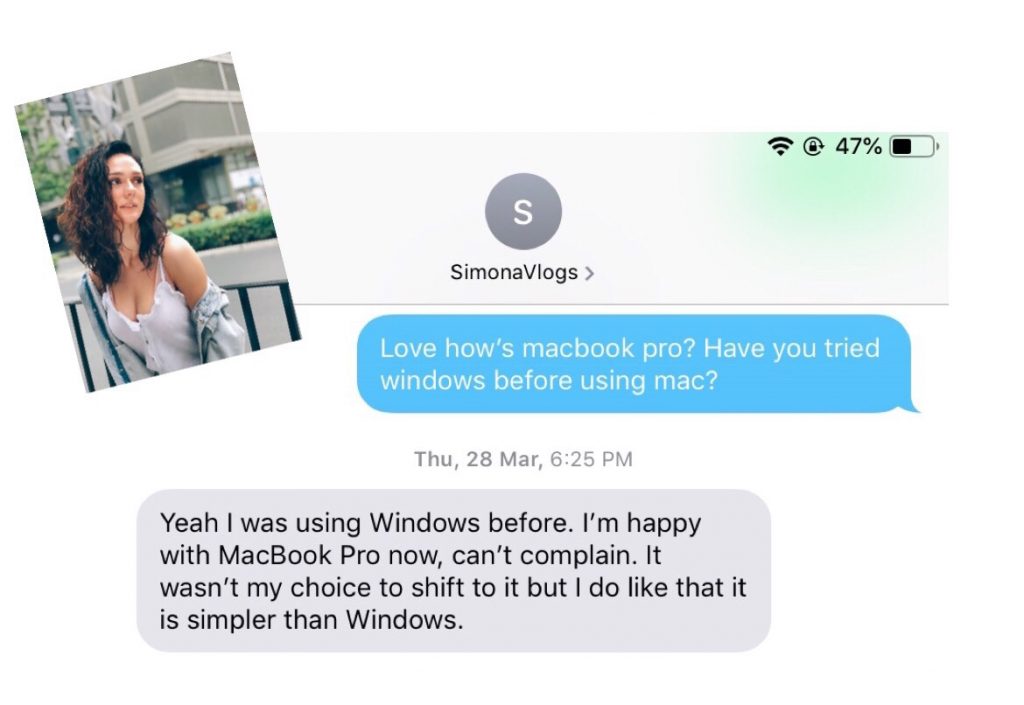 And yey! I got a Macbook Air for free. ( Thank you Tita! https://www.instagram.com/svelte50s/)
So i went to different store and technicians in Festival Mall, Market market and Glorietta.
Some technicians told me it can be fixed from 3500php-8000php
Until I found a tech from a store in glorietta who has extra wifi chip/card and asked for 2000php only. He replaced the card but still the wifi isn't working.
And he told me to leave it for 3days which is a big NO NO for me.
While i was thinking what to do, i realised all wifi dongle i've seen aren't compatible with the latest mac os, so If i'll use the older os then it'll prolly work and be compatible.
So i decided to go back home, figure out how to reformat and downgrade the mac os myself and just get a dongle.
I remember i got my wifi dongle for just 580php, and it's around 800php-1200php from other stores. Yes i keep on looking for the sale or cheaper one. Lol And i got it from Silicon Valley.
So I downgraded the os myself and installed the wifi dongle and yey, it's working!
I got Macbook Air for just $12 (600php) !
WHO IS SIMONAVLOGS?https://worktravelandtakephotos.com/2017/08/22/who-is-simona-vlogs/