Aussie Youtuber
It was a tiring day when i received insta notif and guess what, it was "SIMONA Vlogs"
I never imagine me subscribing to any youtuberuntil i've watched her FOOD TASTE TESTING VIDEOS ( you guys better watch it, so entertaining!)
Aside from having original and great content, i love this aussie youtuber's appreciation of every filipino food.
In fact, her favorite food is turon ,and lumpia as well (it's her puppies name! lol)
Because of my love to this aussie youtuber, it made me inspired to create an artwork with my flatlay and posted it on instagram.
She really appreciated it! and even invited us ( those who created fan-art for her) to have a chocolate picnic date with her, and i was so excited when i read her instagram message. super!
I can still remember when i first saw her, she's very beautiful!
We talked , laughed, we totally had a great time!
I had a very small talk with her so cool mumma too.
This very humble and creative aussie youtuber is so nice and funny, she is so lovely!
And we truly had so much fun knowing her and spending a choco picnic date with her, even her Mumma had fun too (hello mumma!lol I can see in your eyes when we're talking how much love our lechon! lol ) Guys, her mom is cool!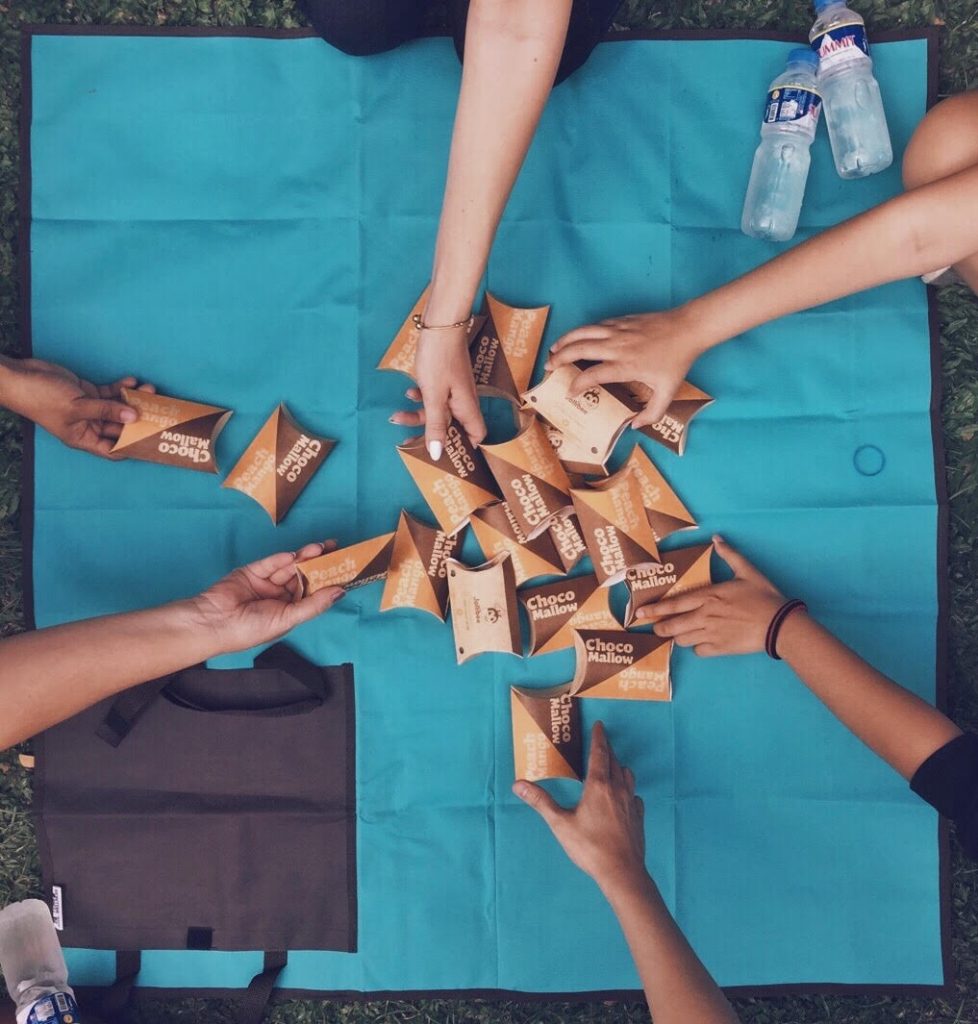 Follow and subscribe to simona vlogs!
Follow her on instagram
https://www.instagram.com/simonavlogs/
Subscribe to her youtube https://www.youtube.com/simonavlogs
P.S
We became friends, like sisters!bros! and all! LOL (updated April 2019)