As a freelancer, you should be getting at least $4usd/hr (200php) if you're a newbie. That means, if you're working full – time you'll have 200php x 40hrs(wk) = 8000php per week, 32,000php a month, That's the ideal minimum per month for a NEWBIE Filipino Freelancers' Salary
For upwork Freelancers' , you'll get paid every Wednesday weekly, at 8am manila time. And there will be 20% deductions for the first $500 usd (25,000php) you earn for each client.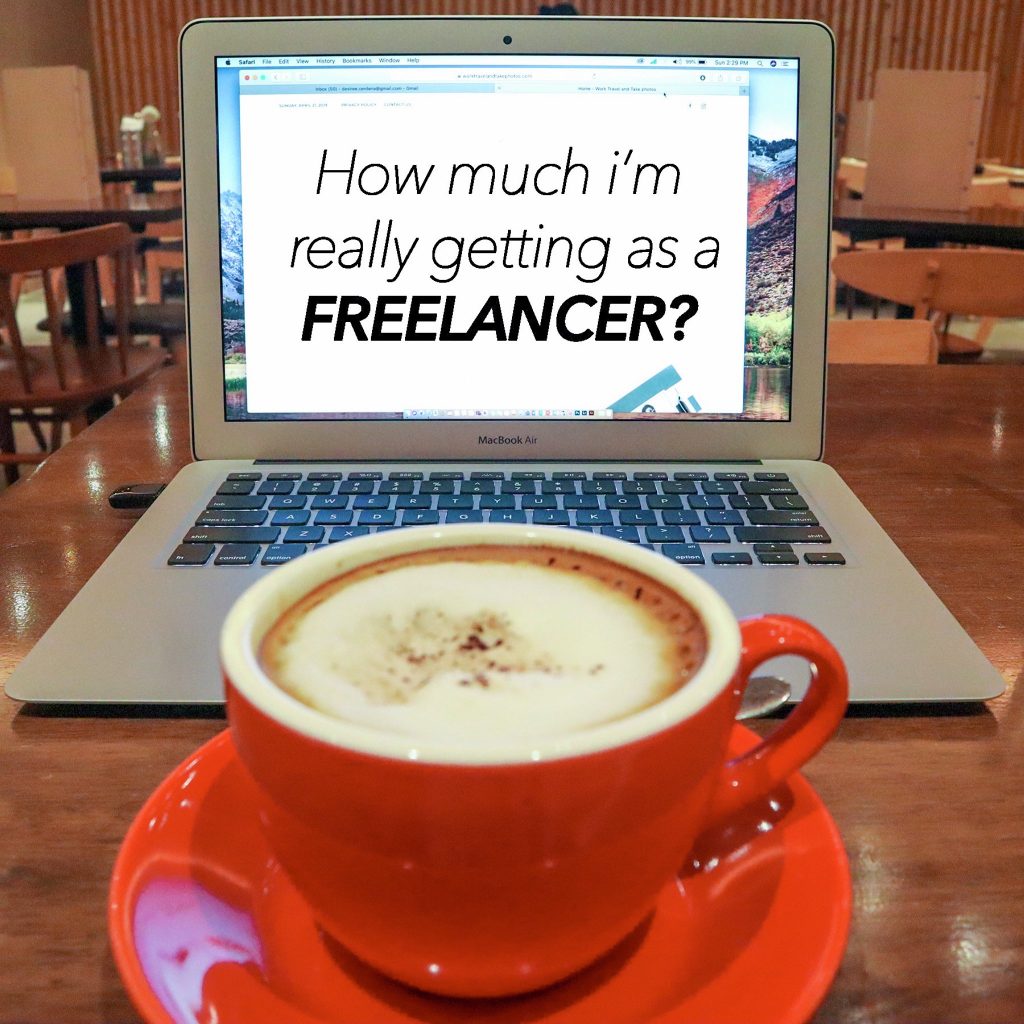 Let's say, i got a new client, and was hired for $4/hr. then i will receive 160php instead of 200php because of 20% fee.
$0 – $500usd (20%)
$500.01 – $10,000 (10%)
$10,000 – more ( 5% )
Now, if you're working 40hrs/wk and such a hard working person like me.
You can finish 40hrs in 3 days by working 14hrs/day, so you'll still have 2 days for free remaining for your weekdays.
No, don't tell me you'll watch netflix!
You should get another client that will pay you fixed rate, for example offer service and charge them 20,000php or more.
So, you now have 32,000php – 20% = 25,600php for your first one month + your part-time job 20,000php – 20% = 16,000php.
25,600php
16,000php
= 41,600php from your first month / first two clients

There are clients who will let you work more than 40hrs per week.


How does Filipino Freelancer's Salary sound to you?

And once you're one of the Top rated freelancers ,
You can charge as high as $10, $15, $20, $25/hr or even $50/hr or higher , if only you know you'll worth that per hour rate.

Let's say you'll charge $10usd/hr that's 500php per hour x 40hrs
500 x 40hrs = 20,000php/week
20,000 x 4 = 80,000php/month
+ your other side gigs!
And don't forget the applicable fees.
The weekly billing period begins Monday at 00:00am UTC, and end sunday 23:59am UTC.
You can get your money from upwork by transferring to PayPal or Payoneer to your bank that will usually take 3 business days.
You have
168hrs in a week
50hrs for work
10hrs home-work-home
7hrs gym ( you're not even working out)
56hrs sleep ( I don't think so, you love to hangout and party )
45hrs left
So aside from drama, talking about other people,
What the h*** are you doing with that 45hrs?

Your excuses and laziness won't pay your bills.
HUSTLE!
p.s
I'm working at least 50hrs per week.
2-7 freelance clients + side gigs
How to be a Digital Nomad https://worktravelandtakephotos.com/2019/05/07/how-to-be-a-digital-nomad/

Follow me on instagram https://www.instagram.com/travelwithme.ziri/