My website (this website!) was approved in Google Adsense in less than 12hrs!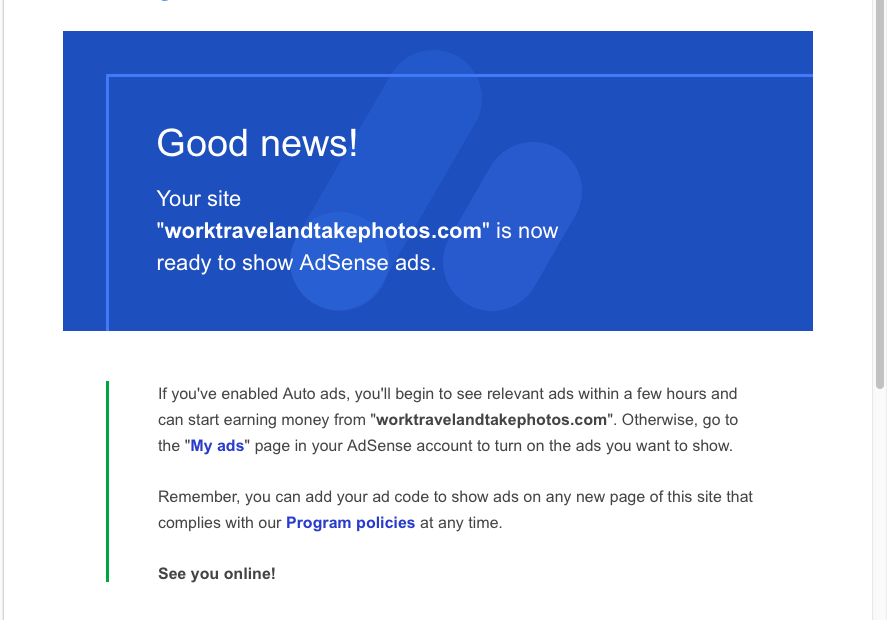 It will usually take a week to a month before they approve a website and fortunately, mine was approved in less than 12hrs.
And as per other bloggers, your website should be live at least 6 months, but my website is just one month old when I applied , with less than 100 visits/views per day.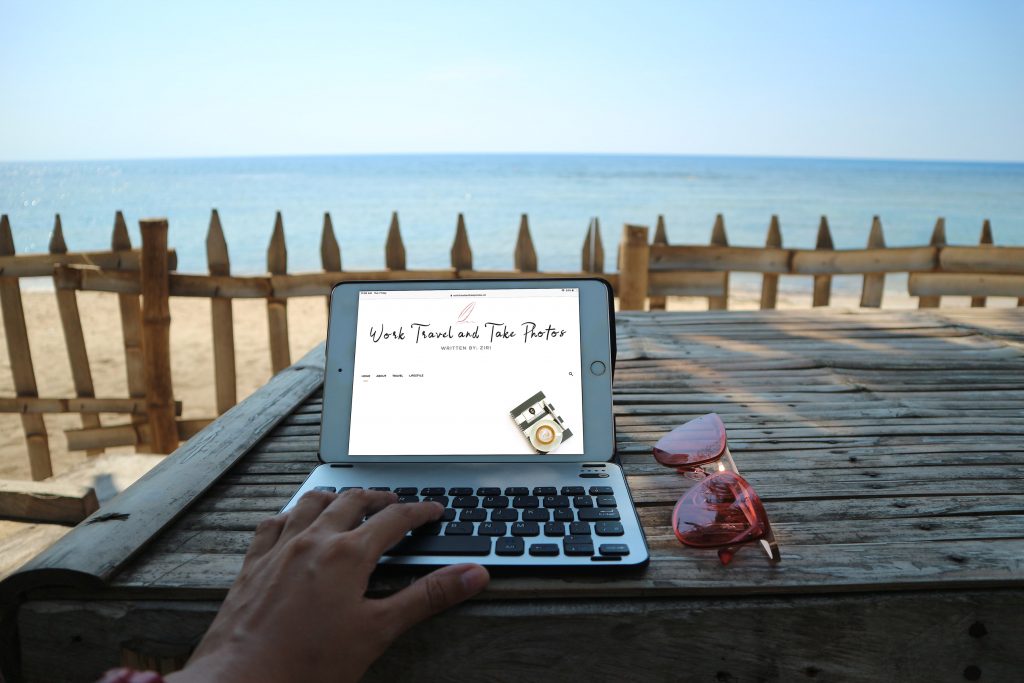 And I don't even know why but I…
Bought and custom domain
Created LEGAL PAGES such as Privacy Policy, Contact, and About.
NO any other Ads.
Posted 15 articles before applying
No fake traffic
No copyright images or text
My domain is from Godaddy -> https://ph.godaddy.com
and my hosting https://www.hornhost.com
Aside from Google Adsense, there are other ways to monetise your blog
Offer coaching / consultation
Sell products
Affiliate Marketing
Sponsorships
But blogging isn't easy as just posting and sharing, you need consistency, make sure you deliver relevant contents. Most especially if you'll soon make blogging for a living.
This isn't easy money, and it's not for lazy. Google Adsense can't pay your bills unless you'll be a successful full-time blogger.
Before starting your website/blog. Think of your niche, what do you really want to talk about the most? So it will be easier for you to share things and also learn more about that specific topic. Of course, you need to do a lot of research for you to be better!
Leading CAREER IN 2020 -> https://worktravelandtakephotos.com/2019/05/17/digital-marketing-as-leading-career-in-2020/