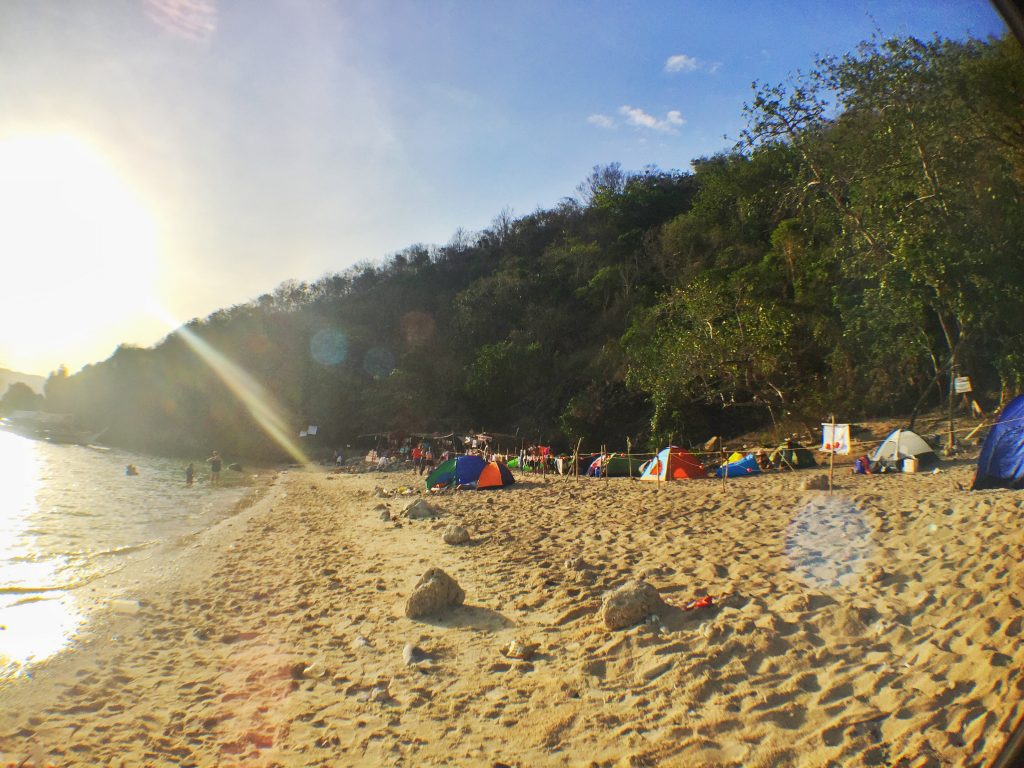 DIY LAYAG LAYAG Beach brgy papaya, nasugbu batangas
No entrance fee / No pitching of tent fee
PLEASE! Don't go here during weekends/holidays! Or you'll be a part of sea of tents!
We reached nasugbu around 12mn,bangkeros will bring you anytime to layag layag beach.
Water is crystal clear, however some irresponsible campers just left their trash anywhere. 
Contact Info:
Text Kuya Rodel +63 918 210 3725 or his father +63 975 571 9741 (i forgot his name)
Your bangkero and tryke driver who will fetch you near jollibee nasugbu
How to get there?
Ride a Bus Going to Nasugbu
from dasma to nasugbu – 111php (2hrs)
from nasugbu jollibee to kuya rodel's house – 500php ( back and forth ) just divide 500php to your group
Boat transfer from papaya to layag layag 200/pax (that's back and forth as well)
If you don't want to contact kuya rodel, you'll get tryke for 800php i guess, a lot of drivers are waiting near jollibee for campers going to layag layag
Friendly reminders:
Bring your own drinking water (Bottled water on layag layag is kinda expensive)
Bring Food as well, (yes there's sari sari store, but remember you want tipid getaway,baka hindi ka makauwi bes, or umuwi kang may utang kay bes)
No CR and water source but you can use kuya rodel's CR before going back to manila
Activities
Snorkeling & Island hopping (1k per boat)
You can swim to reach the rock formation near the shore or you can ask some bangkeros to bring you there (just give him a tip, we gave him 100php)
222php back and forth bus fare (dasma – nasugbu)
200 boat
500 tryke ( divide it to your group, let's your 5 so 100 each)
20 Environmental fee
Total of 542
(Some photos are captured during our island hopping)