I recently had the pleasure of trying the different lechon in Guavate Puerto Rico, I tried Lechonera Los Pinos, and El rancho De Original.
The pork was cooked to perfection in Los Pinos, it's juicy with a flavourful crispy skin, and the meat was tender.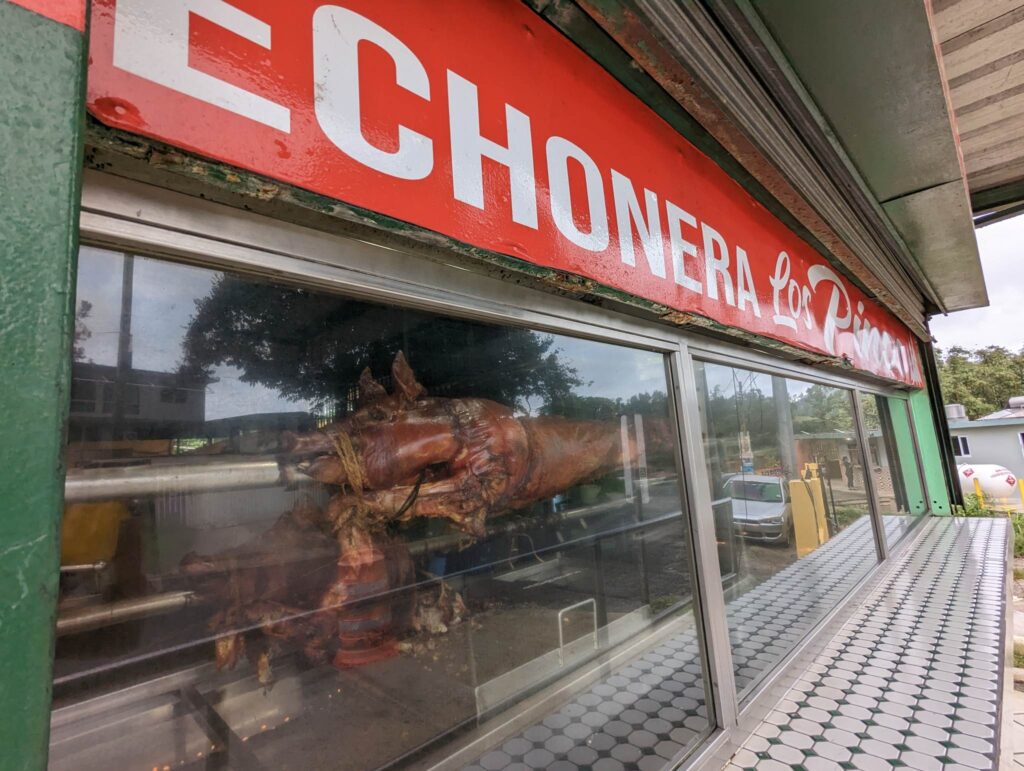 The flavor was amazing in El rancho De Original where the long line is, the pork was cooked so well and the skin is crispy and flavourful but not salty.
The lechon in front of El rancho De Original is bland and the skin isn't cripsy, I bought their morcilla here and lechon and gave it a try. The store name is the same as El Rancho De Original but the lechon quality is different.
Morcilla is a blood sausage filled with blood and rice that is cooked or dried and mixed with a filler until it is thick enough to solidify when cooled. The flavour isn't bad however I'm not a fan of it.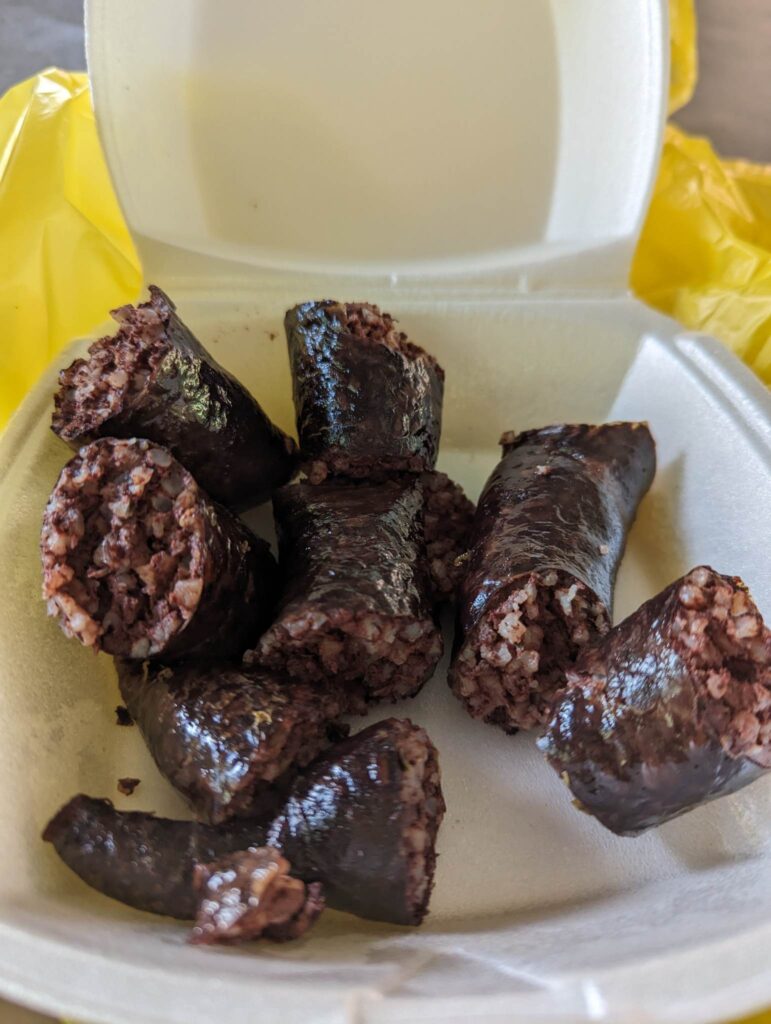 Lechon in Guavate Puerto Rico is worth a try if you never tried it before, however if you have tried it in other countries such as Philippines, I won't suggest to give it a try if you're far from the area.